Born on a mild October morning in 1968 to Maori tribe Ngāti-Ka-Ha-Ngu-Ngu native father and Ngāti-Whātua tribe native mother, Keith Hawkins, the fourth of ten children, moved to Germany in 2002 to pursue a career of professional rugby. To free his mind, entertain and spread positivity Hawkins decided one Christmas season to wander the streets playing the guitar and singing. Quickly recognized as enormous talent his music career took off, playing in all kind of venues and touring large parts of Europe. Hawkins now spends a lot of time in the studio and plans on releasing his project keith hawkins later this year.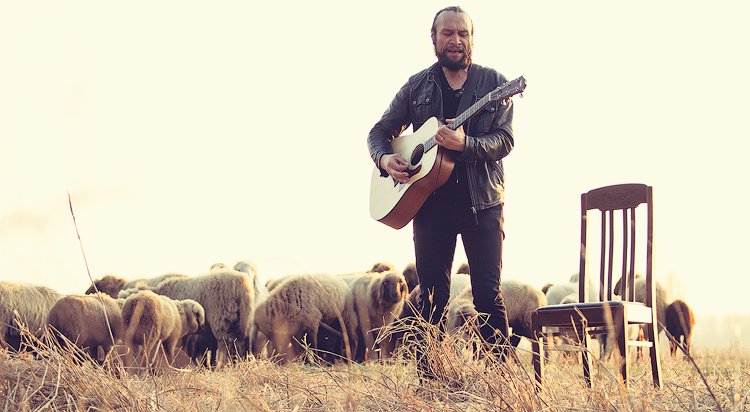 THE GUTTER: to someone that has never listened to your music, how would you describe what you do?
Keith Hawkins: It's rock music in all its forms. It varies from political indie rock, to slow rock ballads, blues rock and sometimes I even drift off into reggae or country. All depending on the mood I'm in when I write, whatever my inspiration is when I pick up the guitar, if I think about my daughter, grandchildren or family, love or hate – the music simply matches what I want to express.